This is my story, this is my song . . .
People love stories, especially good ones. It's a part of who we are. We love to hear about the cunning wizard and the evil dragon, but,
most of all, about the brave knight who steps in to save the day. We love good stories because they connect with us; they represent how life really is, or how it should be.

I guess, for me, my music is a way to tell a story. It's a story of someone who often feels like he's unworthy, and is afraid that he's not good enough to be loved. It's a story about shame, darkness, and regret. But, most importantly, it's also a story about a great Redeemer Who is making everything new, and Who died to bring light to the deepest darkness. It's my story. And, maybe, your story is a lot like mine. It's my prayer that you can find some hope through the songs that I write, and that they could point you to the greatest story of all: the story of Grace.
~ Doug
Powered by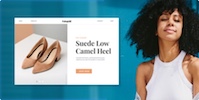 Create your own unique website with customizable templates.