Occasionally, I get something stuck in my head. Here's my way of getting it out . . .
I've been doing a bit of reading recently about some other factions and variants of Christianity (riveting reading, I know). Each one has their own views of theology, their own practices and rituals, and their own terminology. Some believe in their own interpretation of Scripture, while some even have their own additions to Scripture. There is one theme that is common, however: their view of Jesus. While almost all would agree that He was a holy sacrifice given for our sins, they would also believe that Jesus is not fully God, or, even if he is, that we are of the same species as He is. For most of these groups, Jesus, while a major part of God's plan, is still just one piece of the puzzle.

In Luke 9:20, Jesus asked his disciples a rather unusual question. They were talking about the people who had heard Jesus speak and what those people were saying about him. But then, Jesus turned the conversation to a more personal note by asking his followers, "Who do you say that I am?" The answer to this question has since been discussed and debated in the millennia since Jesus first posed it. Everyone seems to have come up with a different answer. Some would say that Jesus is the exalted spirit brother of Lucifer, the archangel Michael, a kind of spiritual guru, or just a good moral philosopher. His name is the most-well known in history, and his influence stretches far beyond his time. Still, though many know his name, few actually know much about him.

During his ministry, Jesus seemed to have a knack for getting into some pretty heated verbal exchanges with the spiritual leaders of the Jewish community. In his Gospel, John records a particularly significant one of these exchanges. On this occasion, the Jewish leaders were questioning the source of Jesus' alleged miracles, and they were grilling Jesus as to his identity.

"I am not possessed by a demon," said Jesus, "but I honor my Father and you dishonor me. I am not seeking glory for myself; but there is one who seeks it, and he is the judge. Very truly I tell you, whoever obeys my word will never see death."

At this they exclaimed, "Now we know that you are demon-possessed! Abraham died and so did the prophets, yet you say that whoever obeys your word will never taste death. Are you greater than our father Abraham? He died, and so did the prophets. Who do you think you are?"

Jesus replied, "If I glorify myself, my glory means nothing. My Father, whom you claim as your God, is the one who glorifies me. Though you do not know him, I know him. If I said I did not, I would be a liar like you, but I do know him and obey his word. Your father Abraham rejoiced at the thought of seeing my day; he saw it and was glad."

"You are not yet fifty years old," they said to him, "and you have seen Abraham?" "Very truly I tell you," Jesus answered, "before Abraham was born, I am!" At this, they picked up stones to stone him, but Jesus hid himself, slipping away from the temple grounds. (John 8:49-59)

During this exchange, Jesus referred to himself as "I Am". Why did this make the Jewish leaders so angry? It was because of the significance of those two words. When God first called Moses to lead the Israelites out of Egypt, Moses asked for his name. God replied with the same two words that Jesus used in his reply thousands of years later. By this admission, Jesus was equating himself with God. He was implying that he held the power of life and death, and that he had preexisted creation. He wasn't just saying that he had come from God, he was saying that he was God.

In his letter to the Colossians, Paul outlines the position of Christ. He explains to them that in Christ lies the power of creation, and, in his face, one can see the face of God.
​
The Son is the image of the invisible God, the firstborn over all creation. For in him all things were created: things in heaven and on earth, visible and invisible, whether thrones or powers or rulers or authorities; all things have been created through him and for him. He is before all things, and in him all things hold together. And he is the head of the body, the church; he is the beginning and the firstborn from among the dead, so that in everything he might have the supremacy. For God was pleased to have all his fullness dwell in him, and through him to reconcile to himself all things, whether things on earth or things in heaven by making peace through his blood, shed on the cross. (Colossians 1:15-20)

Paul is careful to outline the fact that Jesus is not a part of creation; he is its ruler. Life and power and truth reside in him, and he is the first and the last of all things. In Christ dwells all the fullness of God, and through his blood, he has brought us peace. Paul is very descriptive in his portrayal of Christ's supremacy, almost going out of his way to indicate how important Jesus is. However, this passage is not alone. In John, he is called the "Word", and it is indicated that nothing was made without him. In Philippians, it talks about how he holds the highest, exalted place and that every knee will bow to him. Hebrews says that He is the exact representation of God and that he sustains all things by his powerful word. Over and over again, the message is clear: Jesus is above all.

At church this morning, we're going to celebrate Jesus' sacrifice, taking the bread of his broken body and the wine of his blood. We're going to read over the Scriptures regarding his death and resurrection. We're going to be reminded, once again, of the price with which our redemption was bought. But, even more importantly, we'll again be reminded of the majesty of the one through whom all things hold together; the one who made peace for us through the blood of his cross. As we take the bread and wine, we'll remember his life and death but, most importantly, his exaltation and supremacy. This feast is a reminder to us; an anthem against the darkness. It reminds us that because of Jesus, the one above all, we have hope. It reminds us that peace has been made for us through the blood of his cross. It reminds us that for every darkness, there is light; for every sorrow, there is joy; for every death, there is resurrection. So we take this bread, we drink this wine, and we proclaim: Christ has died, Christ is risen, Christ will come again.

Powered by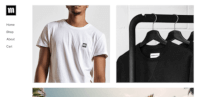 Create your own unique website with customizable templates.